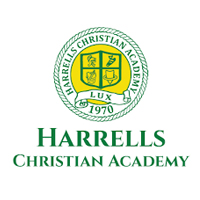 I have worked with Katie on a number of occasions. She presented at my former school, La Lumiere School to our high school students and to our parents. Last summer, she visited my present school and presented to our 4th and 5th graders, our middle school, our high school, our parents, and our faculty. She also helped us tighten up the language in our handbooks.
Simply put, Katie is the best. She is knowledgeable, engaging, and most importantly, memorable. Our students and parents still talk about her, and we have for the past year been using her examples in language as we build off of her visit. What I like about Katie is that she is not anti‐technology. She recognizes the positives and can connect with the students on those, and then once she has built that relationship, can address the dangers clearly and positively. She also spoke with our older students (middle and high) about the opportunity that digital citizenship represents—she sees technology as a tool for change and as a space to present oneself in a positive light.
She was also great with our parents (who have repeatedly asked me to have her back), instilling in them an appropriate fear about the dangers and providing them with concrete advice. Finally, she worked with our faculty about creating boundaries and about our responsibilities as adults in a child‐active digital world.
I would be happy to speak by phone if you would like—Katie is a true professional, a gifted presenter, and a consistent resource for me.
Kevin M. Kunst
Headmaster
Harrells Christian Academy