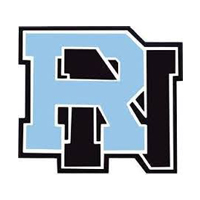 We were fortunate to host Ms. Katie Koestner at the Rye Neck Union Free School District on Wednesday, November 18th. Ms. Koestner provided a full day of presentations on cyber safety, with one each for our middle school and high school students, followed by a pair of parent presentations in the evening. The first was for both elementary parents and their children and the secondary was for secondary parents. Also, Ms. Koestner provided pre- and post-surveys related to the content for our students in addition to other curricular resources for our schools.
Each of her presentations was different, but right on the mark for the audience. The middle school assembly stressed digital footprints, privacy, and the perils of video while the high school assembly cautioned how your digital history can be used against you by colleges and employers, and legal ramifications of misuse. The elementary parent & student assembly was centered around screen time and simple safety. The secondary parent assembly featured the tools available to help parents handle their children's cyber behavior and safeguard privacy.
One of the telltale signs of a good presenter is the behavior of the audience, particularly if the audience is made up of middle and high school students. At the conclusion of our assemblies, not a student moved when the bell rang. They all continued to listen while Ms. Koestner finished, and only moved when she concluded. While assembly content is frequently forgotten the minute they leave the venue, our students were having animated discussions for the rest of the school day. In addition, we received a great deal of positive feedback from parents, both that night as they left and in the days that followed.
Hands down, this was a top-tier day of presentations. Ms. Koestner has a unique style that blends humor, clear content, graphic illustration, and authority. She was accessible and easy to work with before and during the presentation day. I highly recommend the services of Ms. Koestner for all K–12 students and families.
Dr. Eric Lutinski
Principal
Middle School